Happy Birthday, Peter Davison!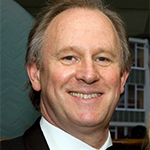 Please join us as we raise our glasses to wish Peter Davison a very happy birthday today!
The actor, who helmed the TARDIS as the Fifth Doctor from 1981 to 1984, is 64 and we hope he enjoys his celebrations.
Next month he'll be taking to the stage at venues across the UK for the Doctor Who Symphonic Spectacular, tickets for which are on sale here.
Feel free to share your own birthday wishes for Peter below!