Five actresses who could be the new companion
Warning! This article and its comments may contain spoilers...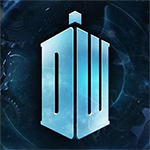 Doctor Who fans have been eagerly awaiting the arrival of the next companion since Clara Oswald flew merrily off into the vortex, and now we're just a mere stone's throw away from the biggest secret in showbiz being revealed!
The BBC will finally be unveiling Peter Capaldi's incoming co-star during Match of the Day (make of that what you will…) tomorrow night, giving us just enough time to whittle down our last minute predictions. It's tradition for every actor under the sun to be put forward for the role, so if you've ever appeared on TV, you're probably in the running. Congrats.
A potentially problematic statistic, though, since the possibilities are literally endless, but it's always fun to speculate nonetheless. The interminable plethora of potential candidates has certainly never stopped us guessing before, so here's our selection of five actresses who could be about to embark on the trip of a lifetime. It's a female dominated list purely because Peter Capaldi has already referred to the new companion as such, plus it looks like the pattern will be continued if this glimpse in the reveal teaser is anything to go by, so please don't read anything into it. At all. Let us know if you agree with these predictions…
RAKHEE THAKRAR

It's almost impossible to know where to start when it comes to predicting the next companion, so we might as well kick things off with the frontrunner.

In terms of press and media coverage, Rakhee Thakrar has been the hot favourite to be announced as Jenna Coleman's successor since… well, Jenna Coleman's exit was announced. It would make sense, too, if the BBC want to keep the ball rolling with the "soap star turned sci-fi icon" theme. Jenna's most high profile role before being cast as Clara was in Emmerdale, while Rakhee recently bid farewell to the daily trials and tribulations of Albert Square after a two-year stint as Shabnam Masood in EastEnders. She received critical acclaim for her performance amidst such hard-hitting storylines as the stillbirth of her baby, which landed her a National Telvision Award nomination, plus the revelation that she had a secret daughter. And no, it wasn't River Song. This time.

Likelihood? Pretty likely, actually. She definitely paid her dramatic dues on the Square, and her presence as a soap actor means that she'd already be a familiar face to a mainstream audience, which certainly helps.
MIRANDA HART

Steven Moffat has made no secret of the fact that he's been on a mission to inject more comedy into Doctor Who over recent years, leading fans to theorise that the next TARDIS co-resident will have an honourable history of hilarity on their reputable résumé.

With that in mind, Miranda Hart might just be exactly what the Doctor ordered. Already an established and popular force at the BBC, Miranda has previously been linked to Doctor Who before, both in a guest star and potential companion capacity. In fact, she was the first to express her disappointment when her proposed appearance in a Christmas Special was scrapped for her to focus on her own self-named sitcom instead (that's showbiz, Miranda!), but now that the pressures of writing and starring in her own show are out of the way, there is seemingly nothing stopping her from fulfilling her dreams as the Doctor's next coveted sidekick. It worked for Catherine Tate.
PEARL MACKIE

Bagging an established actor to star alongside Peter Capaldi would be a huge coup for the BBC, particularly for Series 10 which has already been pre-billed as "event TV" as Steven Moffat's last hurrah at its showrunning reigns.

It is perhaps even more exciting, however, when the companion role is used to launch the career of a rising performer. Such would be the case for our next contender, who is a latecomer to the race but a strong one nonetheless. In fact, she's probably worth keeping your eye on.

According to a report in Radio Times today, Pearl Mackie is currently the bookies' film favourite to be named as the Twelfth Doctor's new BFF, with 4/6 odds predicting that her life is about to change forever. Does time and space await? Maybe it does, maybe it doesn't, but she did just start following former companions Freema Agyeman and Jenna Coleman, as well as Doctor Who's casting director Andy Pyror, on Twitter so, you know… The plot thickens, etc etc.

Check out her IMDb profile to find out more about her two previous acting credits (one of which is Doctors, which is halfway there!), but rest assured that she is currently receiving critical acclaim for her performance in the West End production of The Curious Incident of the Dog in the Nighttime. We've seen it and it's ace. One to watch, whether she's announced tomorrow or not.
GEORGINA CAMPBELL

Odds have just been slashed on Georgina Campbell, according to Betfair, so if she just so happens to be who your money's on, you're going to have a very good weekend indeed. Ker-ching!

Seriously, though, despite being a relative newcomer to the showbiz scene, Georgina has certainly made a big impact on the industry thus far. Her performance in the BBC Three drama Murdered by My Boyfriend was met with universal acclaim, and it even won her a coveted BAFTA Award for Best Actress, which is certainly impressive.

If her CV is anything to go by, she'd better make more room in her trophy cabinet if she really is about to step aboard the TARDIS, and an actress joining the show with such a prestigious accolade already under her belt would be an amicable achievement indeed. Oh, and she's been in Doctors, too. We definitely see a pattern emerging here.

As a side note, she's just been cast in the new series of Broadchurch, as created by soon-to-be Doctor Who showrunner Chris Chibnall, so be sure not to write her off in the Whoniverse if she doesn't land the companion gig this time round. She's definitely in with the right crowd.
MADDY HILL

Last but certainly not least is another soap actress whose shenanigans in Albert Square have put her in excellent stead to take on the weird and wonderful world of Doctor Who. And no, we're not talking about Dot Cotton. Unfortunately.

Maddy Hill quickly became one of EastEnders' most popular characters when she was introduced as Nancy Carter back in 2014. Her subsequent storylines, most notably her ongoing struggles with epilepsy, helped to establish her as an on screen force to be reckoned with. She has also gone up against her on screen father, Danny Dyer, on numerous occasions (and, more importantly, lived to tell the tale!), so there's literally nothing she can't do. Seriously. He's scarier than Davros himself.

Oh, and this assumption has absolutely nothing to do with the fact that she literally just left EastEnders earlier tonight. Honest. Although a wise man did once tell us to never ignore a coincidence. Unless you're busy, in which case always ignore a coincidence. As always, only time will tell. Not long now!
New adventures. New companion. Same Doctor! Read the latest Series 10 news…