Warning! This article and its comments may contain spoilers...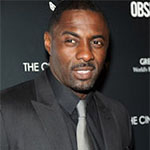 Maisie Williams, who guest starred in Series 9 of Doctor Who as Ashildr, has revealed who she would like to see cast as the Thirteenth Doctor.
Speaking to the Evening Standard at their British Film Awards, where the Game of Thrones actress was named as this year's Rising Star, the actress called for a black actor to take on the role of the Time Lord's next incarnation, citing Idris Elba as her preferred choice. "I'm all for Idris," she said. "I think he would be really cool. A female Doctor would be incredible, too. I would definitely take it for the team!"
This isn't the first time that the Luther actor has been put forward to fulfil the guise of scifi's most iconic hero. Back in 2013 he was a bookies' favourite to take over from Matt Smith and responded to the press speculation by saying that he was "proud" to even be considered. With rumours that Peter Capaldi will be stepping down after Series 10 next year, Tom Weston-Jones has also recently entered the equation as a potential successor.