Exclusive Interview: Louise Jameson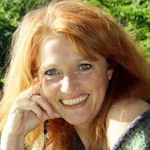 As part of our 50th anniversary celebrations we're delighted to bring you the highlights from our recent chat with actress and Classic Series star Louise Jameson!
Louise was born on 20th April 1951 and knew from an early age that she wanted to pursue a career in showbiz, as she told us how, aged 4, she "won a huge round of applause for playing Little Miss Muffet". Encountering that spider no doubt prepared her for all the scares she would grow up to face in the TARDIS as an adult! "I was hooked," she recalled.
After attending the Royal Academy of Dramatic Art and spending two years at the Royal Shakespeare Company – starring in productions of Romeo and Juliet and The Taming of the Shrew – Louise set her sights on conquering the small screen. "My agent decided I needed to be in a TV series," she explained. "So we just held out until one came along."
The waiting paid off as that one was of course Doctor Who, when Louise was cast as the Doctor's new companion Leela and she had her debut in The Face of Evil. "I loved her instinct and her intelligence," Louise said on what attracted her to the role. "Despite not being educated she had a very quick mind." At the time she joined the series in the 70s, "it was regarded as a kiddy show", but stepping aboard the TARDIS as a savage leather clad barbarian warrior helped to broaden the audience demographic somewhat as Louise chortled: "I think I added a few dads to the viewers!" We're sure they were thankful too!
Altogether Louise starred in 9 stories, and described her time on set as "huge fun". She remains "proud and flattered" to have been a part of such an iconic series. "Doctor Who unites people who have ever felt excluded – like the Doctor himself," she suggested as the secret of the show's success. "It's single-handedly made being a geek trendy!" And she is ever thankful for the "loyal and slightly barking" fans who continue to support her.
Over the years Louise has reprised the role in the Big Finish audio adventures. "It is no secret me and Tom Baker didn't get on back then as well as we do now," she admits (in reference to reports that the Fourth Doctor actor initially disliked Leela's character and her violent nature). "I now love working with him on the audios. There's more laughter."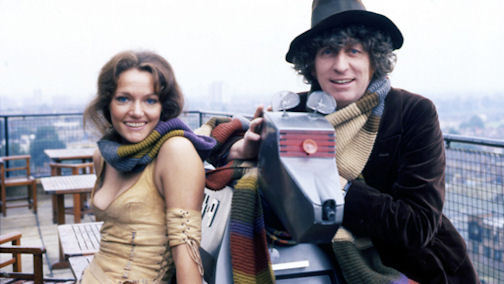 We would like to thank Louise for answering these questions! Visit her official site here.