Exclusive Interview: Doctor Who Legacy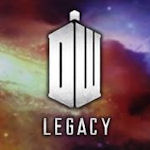 WhovianNet recently caught up with the team behind Doctor Who Legacy to discover more about the app's past, present and future!
If you didn't know already, the popular RPG has been taking the Whoniverse by storm since its launch last November.
The free to play game allows players to build up an army of allies to face off with the Doctor's most notorious foes – you can check out our Q&A with its developers below!
Keep 'em peeled as we will be giving away some exclusive codes for the game shortly…
Q. Hi there! So, how did the idea for the Doctor Who Legacy game originally come about?
Susan: Lee and I have been playing puzzle games for years and in fact worked on a game called Puzzle Kingdoms with Steve Fawkner, a wonderful friend of ours who created Puzzle Quest, some years back. It was a genre we really have wanted to revisit for some time now. When we decided to make our first jump into mobile, we knew we wanted it to be with a beloved property – beloved by us and beloved by a core audience of fans. Doctor Who was our first and only choice and we felt that the puzzle mechanic was the perfect way to extrapolate conflict, both mental and physical, into a game which would be accessible by an audience as wide and diverse as the 75 million people who watch Doctor Who.

Q. And for anyone who hasn't yet played it, how would you sell Doctor Who Legacy n a nutshell?
Lee: Doctor Who Legacy is a free to play mobile game which lets you select your favorite Doctor and companions. It pits them against the most notorious enemies in the Doctor Who universe through a family friendly, accessible puzzle game.

Q. How closely do you work with the BBC in terms of the new characters and content that you launch?
Lee: We work very closely with the BBC at all times. When you're working in someone else's world, your choices are either full transparency at all times, or you're hiding something which could come back to bite you later. From the very start we worked closely with the BBC – episode choices, art style, look and feel, characters, gameplay, everything was discussed with the BBC. This very close collaboration continued post launch and, if anything, has just become closer. We talk to our producer at the BBC, Peter Hickman, on an almost daily basis, keeping him up to date with all plans we have on the table, and anything we're discussing internally. This game wouldn't be the game it is – not even remotely – without the amazing support we've had from Peter, the BBC and the Doctor Who brand team.

Q.  Has Legacy in its current form changed much from its original pitch?
Lee: The game has changed very little since the original pitch. There were some unknowns when we first pitched which we nailed down in pre-production (such as – how long is a season? How many seasons do we launch with? How many/which characters can we use?), but the core of the game is 99% the same, and our core goals – an accessible, fair, free to play game for all ages, by fans for fans – haven't changed at all.

Susan: One of the most important pillars of design for us has been embracing and empowering our fan community to influence the game. We regularly engage our fans regarding characters, abilities, favorite episodes, etc. And our fans have influenced the form of the game for the better. Through their feedback, they have helped us to refine and enhance the game in wonderful ways.

Q. When did initial development on the game begin?
Lee: Early development, just Susan and I discussing what we may want to make next, started in January 2013. In early March we had our first meetings with BBCW, and by May we and our partners at Seed were hard at work on the game. During June/July/August, the tech guys built the core engine, editor, server side components and so on, while the design and art teams were nailing down the art style, look and feel, story, music, SFX, and other things we had to do. We laid out Season 7 during September/early October, then season 6 in late October and up through launch in late November.

Q. It has proven to be extremely popular amongst fans. Are you happy with the response it's had so far?
Susan: Yes, very much so. We've been making games for over 15 years and have never been able to have a relationship this close and immediate with our fans. It's incredibly intense and fun. It's been particularly rewarding to see how quickly our players have picked up on the subtle things that we wondered if anyone would notice or care about, such as the choice of name for an ability, enemy ability decisions, even decisions made in writing the ally bios. Our most avid fans don't miss a thing!

Q. What would you say is the most original feature that Doctor Who Legacy offers to its players?
Lee: I think the scale is utterly unique in gaming. Attempting to make a game in someone else's universe is nothing new, however trying to build an infinitely extendable platform where you can potentially create gameplay around 50 years of shows, hundreds of characters, hundreds of enemies, and running it as a live service hand in hand with the community is very unique and, when you add the Doctor, something I doubt you'll see ever again.

Q. Finally, what new features and content can Legacy players look forward to over the coming months?
Lee: We have a few big things we're working on right now. The Facebook version is nearly complete and we're frantically trying to get that live as soon as possible. Dual color characters are a big thing which is coming, along with an increase in level cap. Also imminent is a revamp of the user interface. And we're about to add a big fan favorite classic ally, Ace!
A huge thanks to Lee and Susan for answering our questions! Begin your Legacy HERE.