Miracle Day's US DVD and Blu-ray artwork, extras
Warning! This article and its comments may contain spoilers...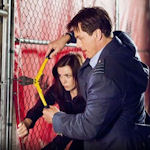 The Region 1 release date for last year's 10 part series of Torchwood, Miracle Day, on DVD and Blu-ray has been confirmed by BBC Video today.
US fans will be able to take home and relive Jack and Gwen's latest adventure from 3rd April 2012, at $49.98 for the DVD, and $59.99 for the Blu-ray edition. Special features on the 4-disc set include audio commentaries, character profiles, a special effects feature, a behind the scenes special, intros and the Web of Lies motion comic.
Check out the updated artwork for the DVD and Blu-ray below… What do you think of it?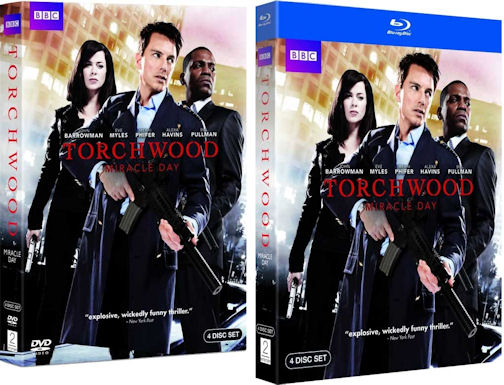 With the future of the series unclear for the time being, Eve Myles has recently said that she'd like to "draw a line under it" with a movie next year. Gwen's journey continues in a new and exclusive post-Miracle audiobook, Army of One, which is out next month.