Warning! This article and its comments may contain spoilers...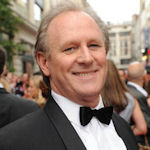 Peter Davison has teased his involvement in Doctor Who's 50th anniversary celebrations by revealing he'll be "making an appearance somewhere".
The actor, who portrayed the Time Lord's fifth incarnation in the 80s, told BANG Showbiz that he'll definitely be involved with the festivities in some shape or form then managed to remain tight-lipped when pressed for details. "I can't reveal anything specific about," he said. "I'm not allowed. But it's a big year for the show and we're all doing our bit. Trust me."
In 2007 Peter returned to Doctor Who for the Children in Need mini-episode Time Crash.
Stick with WhovianNet for all the latest official 50th anniversary news and developments!
Share your 50th anniversary hopes and dreams in our dedicated discussion…