Doctor Who, Star Trek crossover comic revealed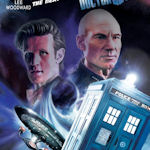 IDW Publishing and BBC Worldwide have confirmed they'll be launching the first ever official Doctor Who and Star Trek comic book crossover series in May!
In Assimilation2 the iconic franchises will collide as the Borg and the Cybermen create an unholy alliance which results in potential disaster for humanity. Captain Jean-Luc Picard and the crew of the U.S.S. Enterprise join forces with the Doctor and his trusted companions with the fate of the whole of the galaxy hanging loosely in the balance.
"We're excited by this new adventure for the Doctor and the fact he will be travelling with Jean-Luc Picard and his iconic crew," said the Executive Vice President of Home Entertainment and Licensing, Soumya Sriraman. "This makes the perfect partnership for not only for Doctor Who's incredible fans, but also for the brand, as we have just celebrated our most successful year yet. Doctor Who's latest series delivered record ratings on BBC America, and the most downloaded TV season in the US on iTunes."
The eight-issue series is written by Scott and David Tipton and Tony Lee, featuring fully painted artwork by JK Woodward. A rare wraparound photo cover will also be available.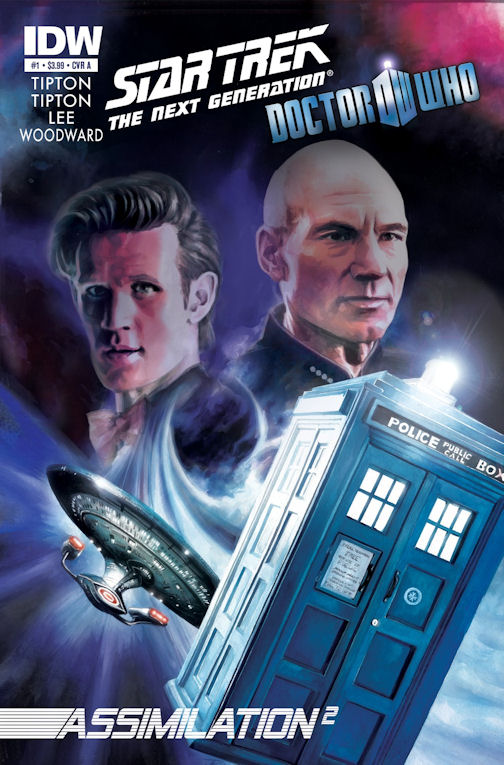 General manager of CBS Consumer Products, Liz Kalodner, added: "Joining these two sci-fi powerhouses will take the fans on the ultimate adventure through time and space."
What do you think? Will you boldly go where no Whovian has gone before? Let us know…