Warning! This article and its comments may contain spoilers...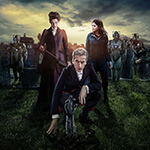 The results of our Week 12 poll are as follows…
Was Death in Heaven a worthy conclusion to Series 8?

Yes. (61.7%)
No. (38.3%)
Discuss the outcome in the comments below. Thank you to everyone who voted in our Polls this series.