The end of an era – Goodbye, Sarah Jane Smith!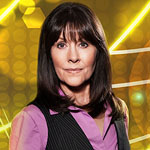 It's the end of an era this afternoon, as the final ever episode of The Sarah Jane Adventures airs on the CBBC Channel.
On 19th April 2011, it was confirmed that Elisabeth Sladen had passed away following a battle with cancer, and today, for one last time, we return to 13 Bannerman Road for Sarah Jane and the gang's final adventure – part two of The Man Who Never Was. Her adventures might be coming to a close, but both Sarah Jane and Elisabeth will be remembered forever by fans young and old.
Although it's a sad day, it's also important to remember the amazing times, and remember that the most wonderful thing about the universe is that there's always something more amazing to come! The final episode of The Sarah Jane Adventures airs today at 5:15pm.