Big Finish to helm Series 5 of Torchwood
Warning! This article and its comments may contain spoilers...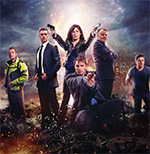 It has been confirmed that Torchwood will be returning for a fifth series in the form of a Big Finish audio range overseen by its original creator, Russell T Davies.
Aliens Along Us will pick up where Series 4 – Miracle Day – left off back in 2011, with John Barrowman, Eve Myles and Kai Owen reprising their respective roles as Jack Harkness, Gwen Cooper and Rhys Williams. Tom Price will also be back as PC Andy, alongside an ensemble of new characters including Mr. Colchester, Tyler, Ng and Orr, as played by Paul Clayton, Jonny Green, Alexandria Riley and Sam Béart.
Series 5 – launching this August - will be released in three boxsets and will see Jack and Gwen restarting Torchwood in Cardiff. But with something terrible happening to the city, do they need a new approach? And can they save Cardiff from an invasion that's already lost?
James Goss, producer, said: "This is an ambitious series for Big Finish, which Russell has been wonderfully involved in. There are familiar old faces, of course, but there will also be a few surprises, including an appearance by someone who just has to be, has to be dead…"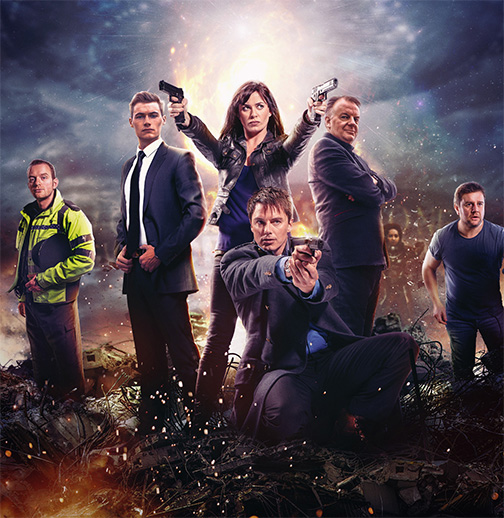 Above – Torchwood is back with Captain Jack and Gwen alongside faces both old and new…
Loading ...
Are you excited for Series 5 of Torchwood? Share your reactions in the comments section…