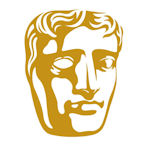 BAFTA New York and BBC America will be hosting a special celebration to commemorate 10 years of Doctor Who, it has been confirmed.
Tomorrow (14th May), 220 industry professionals will attend a screening of the acclaimed Series 8 episode Listen which will be followed by a Q&A with its writer, and series showrunner, Steven Moffat.
The event will honour a decade of the revived series which marked its 10th anniversary on 26th March 2015.
Doctor Who has been enjoying growing levels of success in the US. The most recent series, Peter Capaldi's first in role as the Twelfth Doctor, broke ratings records on BBC America by becoming their highest rated season ever with an average audience of 2 million viewers.