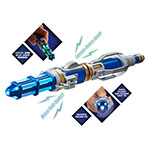 Christmas has come early for Doctor Who fans who have been waiting to get their hands on the Twelfth Doctor's brand new Sonic Screwdriver.
The latest incarnation of the Time Lord's iconic device was introduced in the closing moments of Series 9's finale, Hell Bent, last year, with fans subsequently campaigning for the release of a toy replica to add to their collections. Character Options has today revealed that their wishes will come true this summer with the release of this faithful recreation which features four light modes with accompanying sound effects.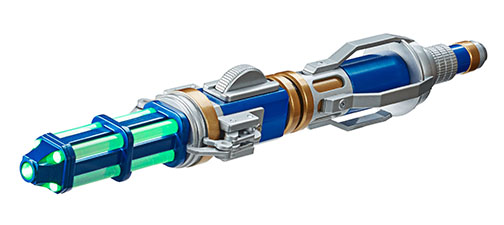 The Twelfth Doctor's new Sonic Screwdriver will be released this summer, priced at £14.99, and can be pre-ordered now from Doctor Who merchandise retailers.
Browse the latest Doctor Who products on sale now in our merchandise section…
Thanks to Evolution-PR.