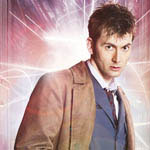 If you're interested in being named as our Fan of the Month for September 2009, don't forget that the closing date for applications is very nearly upon us!
We've changed how we do things to make it easier for you to have your time under the spotlight, so you can find out all about the updates and learn how you can apply by clicking here!
Please send in applications by lunchtime tomorrow (Tuesday 1st September). A winner will be picked at random tomorrow afternoon and their profile will be up shortly after - thanks!