Warning! This article and its comments may contain spoilers...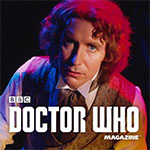 This week welcomes the release of a brand new Doctor Who Magazine and this one promises to take us on a journey back to 1996 to mark the emerald anniversary of the TV Movie.
It's almost been 20 years since Paul McGann appeared on our screens as the Eighth Doctor, with his feature-length debut adventure premiering on Canadian TV on 12th May 1996. Inside Issue #497, the man himself – Paul McGann – reflects on his inaugural TARDIS journey, which turned out to be his first and only official adventure at its helm as plans for a full series were shelved shortly afterwards.
The movie's co-stars, Daphne Ashbrook, Eric Roberts and Yee Jee Tso, are also on hand to share their respective memories, and you can take a look at its celebratory cover below. It goes on sale this Thursday, 3rd March, at the usual price of £4.99. Miss it and miss out!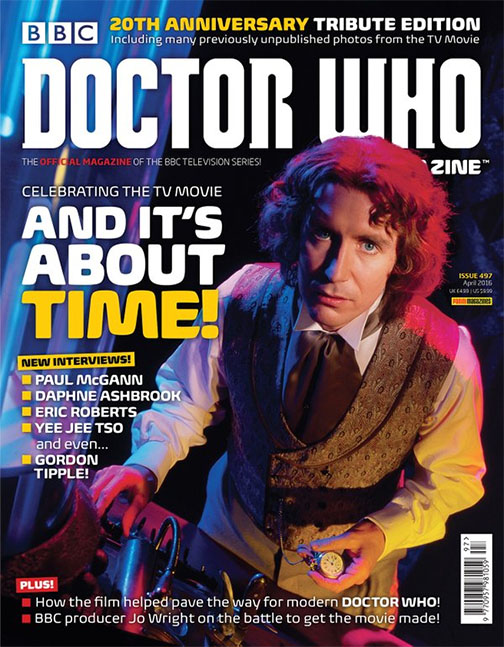 Browse the latest Doctor Who products on sale now in our merchandise section…